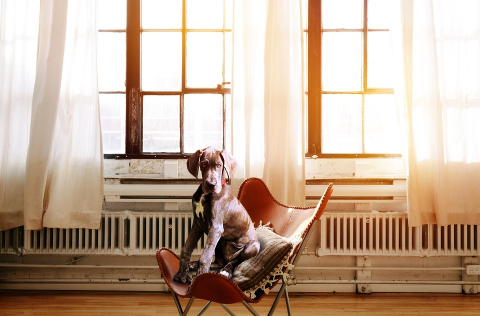 Despite the prevalence of the old adage, an old dog can be taught new tricks. Most people associate training with puppies, but the truth is that, like humans, dogs can learn at any age.  Even if your canine received training as a pup, it's important to keep training it throughout its life, because it keeps your dog's mind sharp and offers the mental stimulation which is important for your dog's health and well being. 
Here at Dog Sense, in Lancaster, PA we offer dog training, dog boarding, and dog grooming. Our team of dog experts is happy to share their experience about why training older dogs is still important, along with tips for how to train them. 
The Importance of Training
If you just obtained a dog in its middle or senior years, do not assume that it has learned all the tricks in the book. Even if you've had the dog since it was a puppy, it is still capable of learning new skills. According to dog training experts, your dog will be mentally happier and physically healthier in its senior years with continued training. Just like humans who stay active after they retire, older dogs feel more useful and productive if they are engaged in novel activities. Additionally, training is an opportunity to strengthen the human-dog bond and provides your dog with the attention that he or she craves. 
Adult Dog Training Tips 
If you have just brought a new adult dog into your home, it's important to be patient when training. Adult dogs come with their own history, which can make them nervous, so give them some time to adjust to their surroundings. If your adult dog appears not to be taking anything in after a few days, don't give up. The period of adjustment can take anywhere from a few days to a few weeks. Once your adult dog settles in and adapts to its new home, it will warm up to your training attempts. 
Here at Dog Sense, one thing we recommend is to use a crate for house training. We do not make the mistake of assuming that an adult dog is already well-behaved in the house. Just as you would do with a puppy, keep your adult dog in a crate when you're not at home to supervise him or her. When you release your dog from the crate, immediately let them outside so that they can relieve themselves. If your dog is new to crates, introduce the concept slowly so that he or she has time to acclimate to the new surroundings. 
Lancaster, PA Dog Obedience Classes 
One of the best ways to teach an old dog new tricks is to enroll them in an obedience class. In addition to puppy training, the dog experts here at Dog Sense also excel in training of adult dogs. We offer manners classes for dogs at all different levels, as well as a Dog About Town class, which is field trip class where training is done in a different location each week to develop your dog's manners. 
To learn more about how we can train your adult dogs, give us a call at (717) 509-5652.