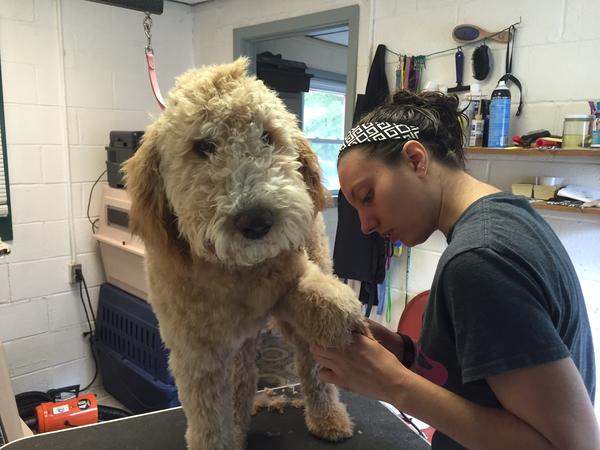 The spa at dog sense offers customized baths, brush outs, trimming, and nail trims for your dog. Call or text to schedule 717-500-5652.
Grooming is currently available only on Fridays.
If you need an appointment for another day please contact our groomers at Drakes Pet Place 717-290-1131.
Bath/Brush/Nails
regular

$40-$75

with blow dry depending on the size and coat type
Basic Bath/Brush/Nail Trim
$30 if scheduled in conjunction with a boarding stay or daycare
Basic Grooming


$45-$95

Deshedding Treatment
additional $3-$10 on top of grooming price
Nail Clipping
$15
Nail Grinding
$20
Ear cleaning
$5 (if not included)
All dogs must be up to date on Rabies vaccination. Please bring a copy of the rabies certificate with you.