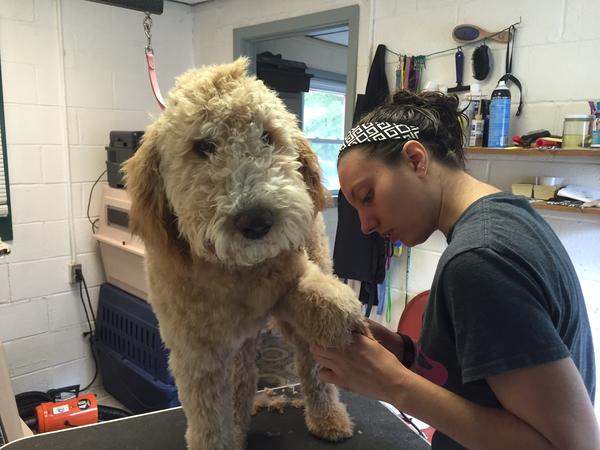 The Spa at Dog Sense offers customized baths, brush outs, and nail trims for your dog as well as Open Tub hours for you to bathe your own dog. We also have groomers who use our room, and can refer you to them if your dog needs a trim!
Bath/Brush/Nails
regular

$35-$65

with blow dry depending on the size and coat type
Basic Bath/Brush/Nail Trim
$25 if scheduled in conjunction with a boarding stay or daycare
Basic Grooming


$40-$90

Deshedding Treatment
$35-85 based on size and coat type. Includes bath, de-shedding treatment, and specialized brush out.
Nail Clipping
$10
Nail Grinding
$15
Ear cleaning
$5
All dogs must be up to date on Rabies vaccination. Please bring a copy of the rabies certificate with you.