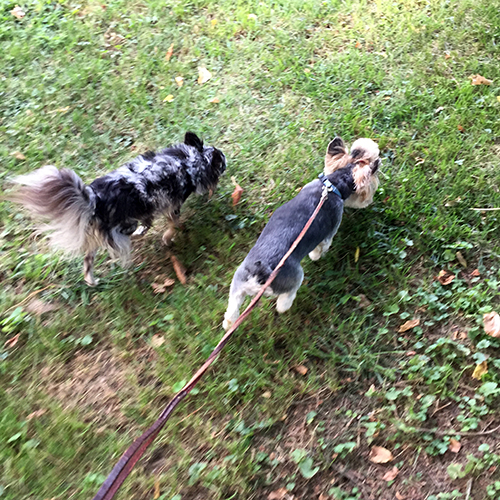 Stay and Train Dayschool at Dog Sense provides a safe and stimulating environment that allows your dog to play and have fun while you are at work or travel. Your dog will learn dog-to-dog etiquette through supervised play time with other dogs, will receive one on one training time with a staff member or group training with the other dogs based on your dogs needs, and enjoy quiet time in the company of other dogs.
In nice weather we play outside in one of our play yards, in inclement weather we play inside at our training building.
Our daycare schedule is as follows:
7:30-9:00 Arrival, potty breaks as needed
9:00-10:00 Group Play
10:00 Private training
10:30 Group Training and directed group activities
11:00 Group Play
12:00 NapTime
2:00 Group Play for aprox 1-3 hours depending on departure time, individual needs of each dog, and weather
2:00-6:00 Departure
Transportation Available
Want to send your pup to school, but don't have time for the drive in your schedule? We now offer Puppy Bus service to assist you. Our puppy bus can pick your pup up in the morning and drop off in the afternoon as needed. Pricing starts at $.50 per mile.
Please see our Daycare Policies for additional information.