Tier One Board $23 per day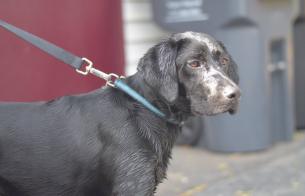 Private suite with dog door access to outdoor private run
Meal time twice a day
Climate controlled environment
Soft fleece blanket if needed
Free Biscuits at Bedtime
Tier Two Board $33 per day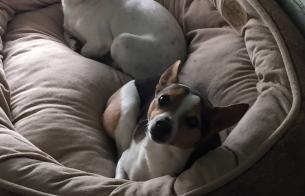 Private indoor suite with dog door access to outdoor private run
Climate Controlled environment
Kuranda Bed for comfort
Soft fleece blanket if needed
Free biscuits at bedtime
Access to our full daycare program if approved to play with others
1-2 hours private play time each day if not approved to play with others
Extra walks as needed
Mealtime twice per day
Additional Add Ons for either Tier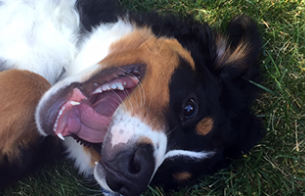 Walks $3
Private Play time 1/3 hour $6
Group Playtime $10
Stuffed Kong $3
Private training $10
Bath/Brush/Nails $20-25
Our rates are charged by the day. Drop off/Pick up between the hours of 8:00-11:30 am and 2:30-5:30 pm M-F.   Weekend hours are 8:00-11:30am Saturday and Sunday 4:00-6:00pm.   *weekend pick ups by appointment January-March
Please see our Boarding Policies for additional information on what you need to know/bring before making your reservation!
For the health and safety of our dogs, all tours and visits are by Appointment Only.
Limited tours are available but please plan ahead as it may take two weeks to schedule.
Stay tuned for a Pictorial Tour coming soon!