Tier One Board $25 per day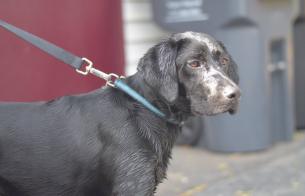 Private suite with dog door access to outdoor private run
Meal time twice a day
Climate controlled environment
*Soft pad for sleeping
Free Biscuits at Bedtime
1 filled Kong - Kong can be filled add'l days for a small fee
Tier Two Board $35 per day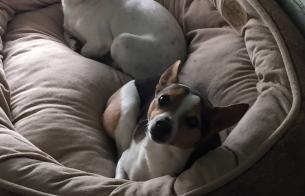 Private indoor suite with dog door access to outdoor private run
Climate Controlled environment
*Raised Bed for comfort or soft pad
Free biscuits at bedtime
Access to our full daycare program if approved to play with others
1-2 private playtime sessions each day, if not approved to play with others
Extra walks as needed
Mealtime twice per day
1 filled Kong - Kong can be filled add'l days for a small fee
Additional Add Ons for either Tier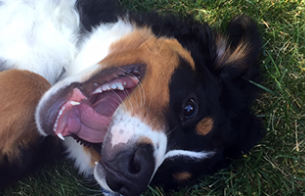 Private Play time 1/3 hour $6
Group Playtime $10
Stuffed Kong $3
Bath/Brush/Nails $25
Coat brush outs $5-20 (based on type of coat)
Our rates are charged by the day. Drop off/Pick up between the hours of 8:00-11:30am and 2:30-5:30pm M-F. Weekend hours are Saturday: 8:00-11:30am, and Sunday: 4:00-6:00pm. *Weekend pick ups by appointment January-March
Please see our Boarding Policies for additional information on what you need to know/bring before making your reservation!
For the health and safety of our dogs, we are not currently allowing tours or visits.
*Dogs may refuse to use their beds. Ask us how we handle this.
Also for your dogs safety, please inform us if your dog is a chewer.