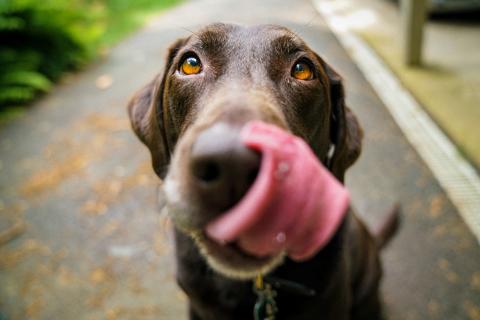 If you have vacation plans post holidays, like getting out of cold and overcast central PA, and are seeking a safe, comfortable place to board your dog, Dog Sense in Lancaster is a terrific choice. Our local dog kennel has provided extended-stay opportunities for thousands of canines. 
Boarding at Dog Sense
While staying at our kennel, our staff makes it a point to treat your dog like a member of the family. Whether you're vacationing for a few days or a couple of weeks, rest assured your pooch will be in good hands.  
Our kennel is located in the beautiful Lancaster County countryside. Your dogs day here at the kennel begins with breakfast and a thorough cleaning of each dog's suite. From there, our four-legged guests have the opportunity to enjoy training, walks, and group/private play for the rest of the day. While in their private suites, if weather permits, we leave the doors open so the dogs can come and go at their leisure. Each dog's suite opens onto a private outdoor area which also connects directly to our larger play yards where the dogs go for a game of ball or a romp with friends. 

If it's cold and snowy or raining we keep the doors closed, but open them every two hours so the dogs have an opportunity to stretch their legs and go to the bathroom. Our facility is heated, so your dog can return to a warm environment once he/she is finished outside. 

Dinner in the kennel is served around 4:30 followed by an evening of relaxing to music and their favorite toy.  At nighttime the dogs indulge one last bathroom break before turning in. Every dog gets a biscuit at bedtime along with some extra scratches and attention. 
Why Board When Things are busy? 
We have customers who travel and choose to leave their dog with us, but we also have many dogs who come to stay with us for a day or two to help keep them safe during busy times at home and that is why dog boarding is great option when things get chaotic. For dogs who are uncomfortable with people in their homes, a stay at a kennel can be a relaxing and safer option! 
Socialization 
Dogs are social animals that crave attention and camaraderie. Our nearby kennel has everything your canine needs to feel special: playgroups, grooming, tasty meals, training, and more. And even though you can't read your dog's mind, there's a pretty good chance that if you could, he would feel a lot less stressed boarded at a kennel like ours where we offer enrichment activities and lots of attention to fill his day rather than sitting home alone or stuck in his crate all day while you travel.     
Secure a Spot for Your Dog 
Dog daycare and boarding for holidays, vacations and busy times benefits your furry friend as much as it benefits you. Contact Dog Sense in Lancaster today and make plans for your dog to thrive in a loving, stimulating environment while you're enjoying a much-needed vacation.