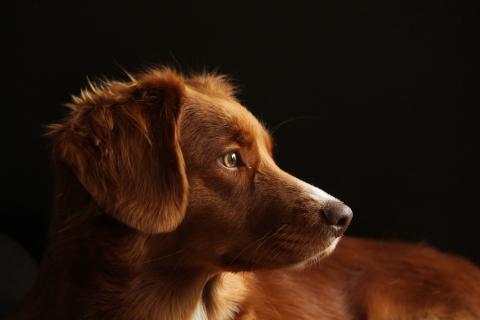 Everyone knows about the dangers of leaving chocolate out around your dogs. It's such common knowledge that even people who have never lived with a dog know it more often than not.
What most people do not know is there is a common toxin to dogs in many products Americans use.
Xylitol is a toxin that is 100 times more potent than dark chocolate, so it is of the utmost importance that dog owners are aware of it.
Xylitol
Xylitol is a common sugar alcohol that is popular due to its sweetness and low caloric value. Often referred to as wood sugar, birch sugar, or birch bark extract, xylitol can be a killer hiding in plain sight.
A small amount of xylitol ingested by your dog can cause a rapid drop in your dog's blood sugar in as little as 10 minutes. This rapid drop, known as hypoglycemia, is, unfortunately, life-threatening.
Larger doses, like a stick or two of sugar-free gum, often lead to liver failure and death if left untreated.
Products Containing Xylitol
Unfortunately, xylitol is a prevalent substance. As a result, many things you would not expect to contain xylitol, like clothing, often do. That is why it is crucial to check product labels and to know what to look for.
While there is yet to be a fully comprehensive product list for xylitol, the Preventive Vets xylitol product list is an excellent source. But as always, make sure you check the labels yourself!
Some everyday items to watch out for are:
Sugar-free Gums

Nut butter

Medications

Artificial Sweeteners

Powders

Cosmetics
My Dog Ate Xylitol, Now What?
The first thing to do if your dog has ingested xylitol is to remain calm. Your dog needs you to keep a level head, but you do need to be prompt and contact professionals.
You should call a dog poison helpline, your veterinarian, or an emergency vet.
The number for the Pet Poison Helpline is 855-764-7661; another option is calling the ASPCA Poison Control at 888-426-4435.
What to Watch out for
If you are not careful about what products you bring into your house, or if someone else has carelessly brought products with xylitol, your dog could eat them without you catching them.
Due to this, it is vital to know the signs of xylitol poisoning.
Symptoms include but are not limited to:
Vomiting

Lethargy

Loss of motor skills

Tremors

Collapsing
As always, make sure you are being safe with your dogs!