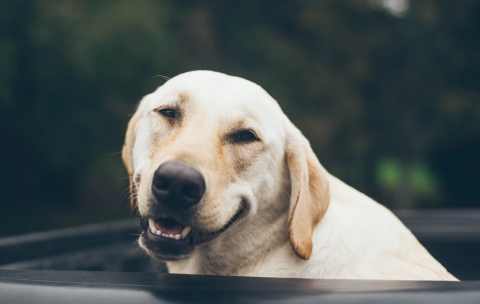 Let's be honest, no matter how often you brush your dog's teeth, it can still have foul-smelling breath. While brushing your dog's teeth on a daily basis is a good first step toward good dental health, there are a few additional things that dog owners can do to ensure healthy teeth and gums. The majority of dogs suffer from some degree of periodontal disease, so it is vital to follow a dental care routine.
Here at Dog Sense, the members of our team are experts in dog care, and we would like to provide dog owners with these tips to keep their canines' teeth healthy and shining.
Brush Every Day
At-home care is a key component of keeping your dog's teeth healthy. An essential part of dental care is daily tooth brushing. Doing it every few days or once a week is not quite enough because the bacteria that causes dental disease can colonize on the tooth's surface in a period of 24 to 36 hours. Start with a soft-bristled toothbrush or a finger brush, and toothpaste that is formulated for pets. 
If you haven't brushed your pet's teeth before, be patient. Your dog may have to get used to having its mouth touched. When it is comfortable and still, hold the toothbrush a 45-degree angle to the tooth surface with the bristles pointed toward the gums. Work the toothbrush in a circular motion until all the teeth are clean.
Offer Healthy Snacks
Feeding your dog good-quality food can help when it comes to dog teeth cleaning. Quality food made with whole foods will be nourishing to your dog's body, which also makes for stronger teeth. Try to avoid foods that are made with meals, by-products, and cereal grains, as these products are more likely to stick to your dog's teeth, causing bacteria buildup. Shop for dog foods that are made with meats, vegetables, and fruits.
Appropriate Chew Toys and Bones
Dogs spend a lot of chewing on toys and dog bones, which can potentially damage their teeth. First off, when choosing a chew toy for your dog, avoid bones that are made up of starches. These commercial dog bones tend to be more sticky than vegetable or dried meat bones and can damage your dog's teeth. Instead, offer raw bones that are uncooked and large, as small bones can cause choking risks, and can get stuck on the dogs jaw. These bones have the positive effect of cleaning your dog's teeth.
Be aware however that the trade off on chewing anything hard to clean the teeth, is the risk of breaking a tooth.  In addition to bones, some chew toys are designed to make your dog's teeth cleaner.  Dried meats, beef ears or snouts, dried tendons, and esophagus are all natural reasonably safe chews to help keep your dogs teeth clean.
Lancaster, PA Dog Tooth Care
When it comes to dog cleaning, Dog Sense is your Lancaster, PA source for everything dog care-related. Led by Wendy Jordan, an experienced dog trainer, our team offers a variety of dog-related services, including boarding, daycare, training, grooming, and tooth cleaning.
For more tooth cleaning tips, contact us at (717) 509-5652.