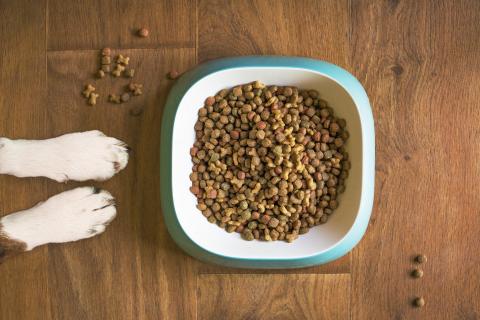 When it comes to our pets, health is no joke. Here at Dog Sense Learning Center in Lancaster, Pa, we encourage our customers to be conscious of the food they feed their dogs. But, of course, it is always the owner's decision to make. Nevertheless, here are some valuable tips on identifying what food is suitable for your dog.
Quality of Ingredients
The most important and most obvious thing to look for in your dog food is the ingredients. But, thanks to clever marketing, no dog food brand will make it evident that it includes unhealthy ingredients. So instead, be sure to look for dog food brands that use terms like eco-friendly, high protein, and grain-free to ensure the quality of their food.
But you can not always trust marketing to tell the truth, which is why it is essential to read the ingredients label before purchasing your food! For example, if a brand tells you their food is high in protein, the first five ingredients listed should include plenty of meats. Speaking of meats, make sure to avoid any dog foods that include unidentified meats in their label.
Some ingredients that should be avoided:
-White Flour
-Corn Syrup
-"Mystery" Meats
-Artificial flavoring or coloring
-Farmed Fish
-MSG
-Corn Syrup
-Excessive Sodium
-Corn
-Vegetable Oil
-Pea Protein
-Non-Whole Grain
Instead, look for ingredients such as:
-Species labeled meats
-Meat as the first listed ingredient
-Grain-free or Whole Grain
-Whole Fruits
-Whole Vegetables
-Oats
-Flaxseed Oil
-Sunflower Oil
-Wild-caught fish
Dietary Preferences
Another critical factor in your search for the right dog food is your desired diet for your dog. If your dog has allergies or sensitivities, it is vital to check the label to ensure your desired food does not include anything that could make your dog sick.
If you prefer canned or wet food over dry food, the same label guidelines that are listed above should be followed. If you feed your dog a raw food diet, be sure to get organic and sustainably raised meats as often as possible. Also, ensure to provide a healthy amount of organic fruits, veggies, dairy, and high protein meats to promote a deficiency-free diet.
Dog Sense Food Recommendation
The experts here at Dog Sense have come together to recommend Annamaet to our customers! Annamaet has a variety of different foods for dogs of all shapes and sizes. Offering both whole grain and grain-free options and including ingredients like wild-caught fish, sustainably raised meats, prebiotics, omega 3's, flaxseed meal, fruits, and veggies.
Annamaet was founded over 30 years ago by Rob Downey as a performance dog food that is also great for pets. With premium ingredients and eco-friendly Bio-Flex packaging, this is both a healthy and sustainable dog food option.

Are you interested in Annamaet or any other dog food options? Then, come stop by our partner business Drake's Pet Place, at 1874 Lincoln Highway East Lancaster, PA 17602, for all of your dog food, toys, treats, and grooming needs!