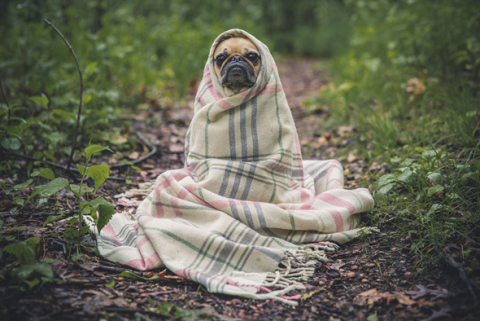 As the hot summer weather gives way to the crisp winds of the fall, many of you may be looking for some new activities for you and your dogs. Luckily for you, here at Dog Sense, we have some suggestions!
From hikes, to Halloween costume contests the fall season is sure to have something for everyone to do with their dogs. It's just for us to take the initiative and do them.
Hiking
Hiking with your dog is not just a great way to get some exercise, but it can also be a great boost for your mental health. According to a study conducted by Standford researchers, hiking can provide relief to stress, anxiety, and even reduce one's risk of depression.
Connecting with nature can be a very beautiful thing and at Dog Sense, we fully support that. If you are in Lancaster, PA or the surrounding area be sure to check out our recent hiking blog! It just might show you one of your new favorite spots.
Apple or Pumpkin Picking
Apple and pumpkin picking are two staple fall time activities among families and young couples alike, and better yet, there is no reason you can not include your dog in this as well. Just be sure to check with your local orchard or pumpkin patch to make sure dogs are allowed.
Please remember to be a responsible dog owner by keeping your dog under control and at your side.  Not everyone loves dogs, but everyone appreciates a calm well mannered dog! 
You could even spice up the experience by buying, or baking, some pumpkin-flavored treats for your pup.  Here's a link to some recipes from our friends at the American Kennel Club!
Halloween Festivities
The fall does not just bring changing leaves and beautiful sceneries, it also brings everybody's favorite spooky holiday, Halloween!
Halloween brings with it a couple of opportunities for you and your dog to have some fun. If you have kids, dressing your dog up to go along while trick-or-treating can be fun for the whole family!
Just remember not all dogs enjoy being around kids they don't know, and they may be frightened by some costumes. If your pup is uncomfortable with strangers, or skittish in any way keep them at home in a safe secure place. 
To go along with this, a lot of local areas and online communities hold costume contests for dogs that can even bring you some great prizes if you win.