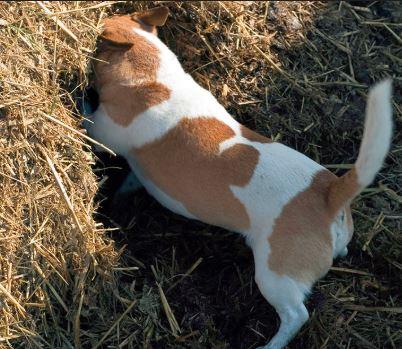 Can you teach an old dog new tricks? The answer is a resounding yes!
You can train your dog. Not only can older dogs learn new things, doing so may be beneficial to their health and well-being.
Just like with people, regular mental stimulation, such as learning new things and challenging the brain's thought processes, is a way to keep the brain "young".
Another way to stay young is cardio exercise that gets your dog's heart pumping.
These types of activities help stave off some of the effects of old age, including weight gain, muscle loss, and arthritis.
If you have an older dog at home and are interested in ways to help keep his body and mind fit, there are several training activities that are easy and fun. Some require assistance from a knowledgeable trainer, others you can teach at home.
For the dog and owner who enjoy the camaraderie of others, some fun top training picks include the sports of Obedience and Rally Obedience. Both emphasize handler focus. The dog learns to move with you as you guide him through a series of exercises. Both sports are great physical and mental exercise.
Dogs with a keen nose, and those needing a less demanding sport physically, may enjoy Barn Hunt and Nose work sports. In both of these activities, the dog is taught to identify and locate particular scents. Barn Hunt involves low level challenges in the form of tunnels to run though and bales of straw to climb over. Both are simple to teach and fun for the dog and owner.
If your dog is more of a homebody, who would prefer to exercise in his own backyard, tricks are always fun to teach. Low level retrieves and find-it games using food are great activities to teach your dog.
Social dogs, whose owners lack the time for games and training, may find a visit to Dog Daycare once or twice a week to be a perfect solution. We may think of Dog Daycare as a great resource for young and energetic dogs, they can be a beneficial place for the older dog to receive the exercise and activity it needs, as well as experiencing the companionship of other canine friends.
Regardless of the activity you choose, it's important to start slowly and build up your dog's ability. Soon enough he will be able to perform the activities easily a few times a week. Keep it fun and include lots of rewards, and you and your dog will both reap the benefits!